Tracer360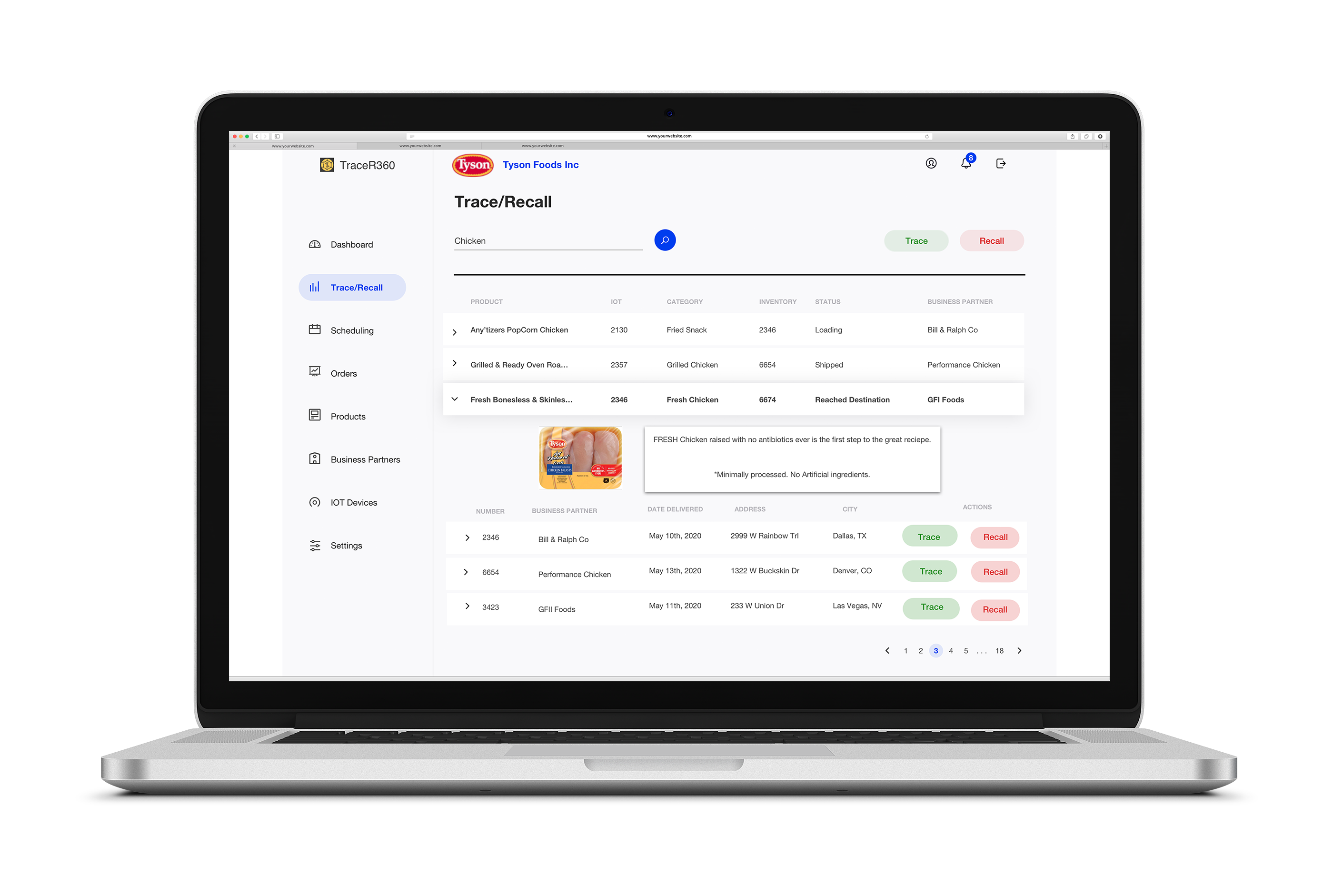 TRACE
Improve your Supply chain Tracking
Combine the Critical Tracking Events of your products and ingredients at the batch-lot level to give you a real-time visualization of your supply chain.
True-Farm-to-Fork
True farm-to-fork traceabiliity from grower to distrubution center, to the retailer or restaurant. Get acess to the data you need to take swift action when faced with a recall or outbreak.
Visualization Tool
Stitch together the Critical Tracking Events of your to get realtime visibility of your supply chain.
Think Beyond Safety
Safety is key, but traceability allows you to market authentically to your consumer with real supply chain information on where theirfood comes from.
Pricise Investigations
When a food safety or quality isue occurs, use the Investigations feature to identify the root cause of the issue and trace forward to launch a withdrawal of all affected product.
Industry Standards
Leverageindustry-recognized best pratices using GS1 Standards for traceability by product and location.
Mobile Offerings
Web and Mobile apps to drive your food traceability efforts including incident reporting and mobile auditing at all points in the chain.
RECALL
Recall the Product Efficiently and Communicate
Initiate a recall or stock withdrawal across all your locations simultaneously, using email, phone and text. Create templates in advance to standardize communications across your supply chain, and monitor responses and completion actions through your live dashboard as your withdrawal unfolds. Increase the speed and accuracy of your recalls and withdrawals two-fold.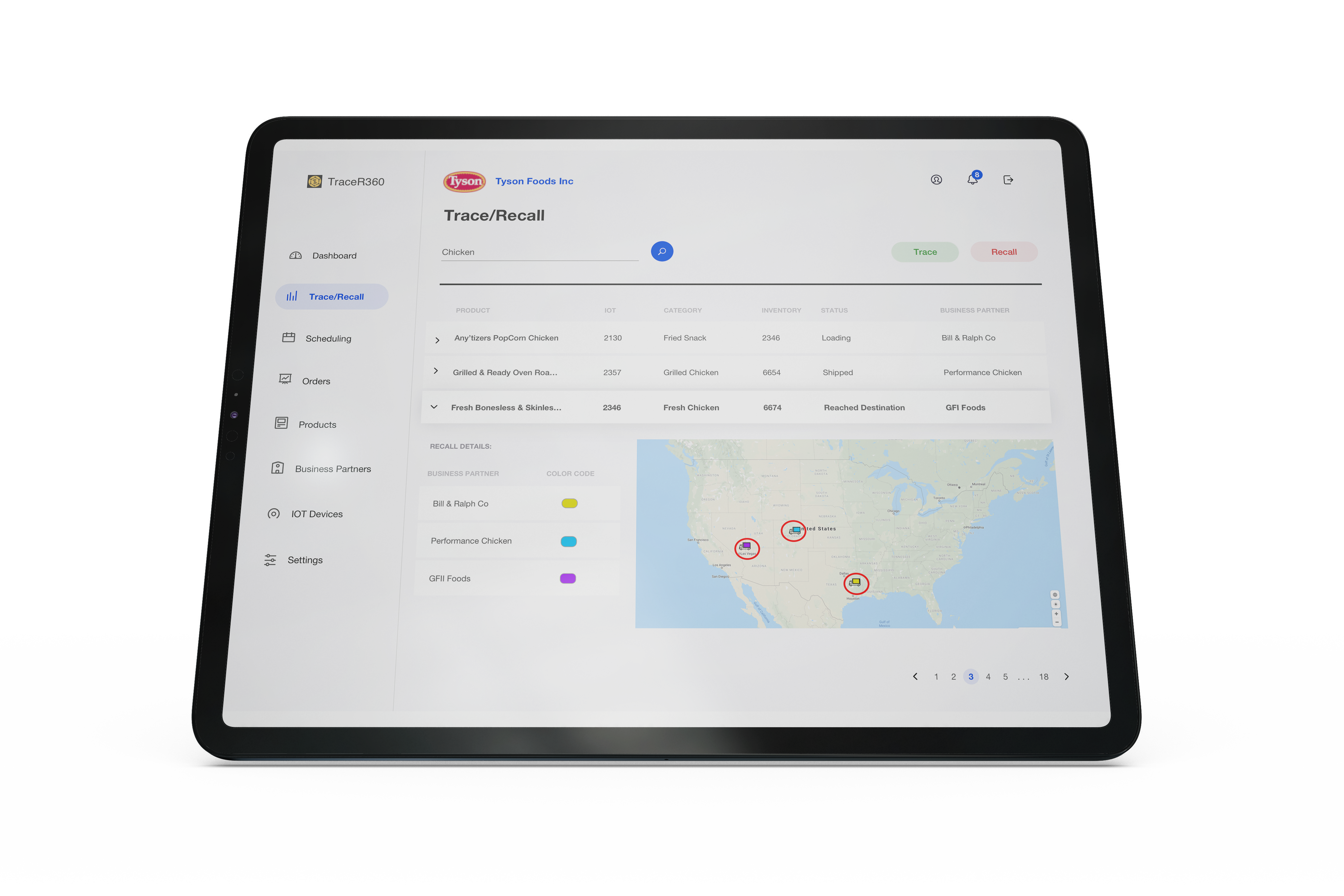 Workflows For Withdrawals
Define and create withdrawal templates to plan and automate common types of recalls and stock withdrawals.
End-to-endCommunications
Communicate recalls and stock withdrawals across your supply chain to your contacts and location via Text, Email,and Phone.
Automate Escalation Actions
Build in automatic escalation if no action is taken by particular location or contact within a customized timrframe. Ensure swift action is taken when it matters most.
Real Time Recall Data
Get a dashboard view for real-time monitoring of how a recall or stock withdrawal is executed in the platform.
Highly Targeted Actions
Launch a targeted stock withdrwal or recall on specific products or locations impacted in your supply chain.Act with precision using Connects Track + Trace product.
Complete Documentation
Safeguard your supply chain with complete documentation of how you addressed a recall or stock withdrawal. Examine details by location or product to assess risk.